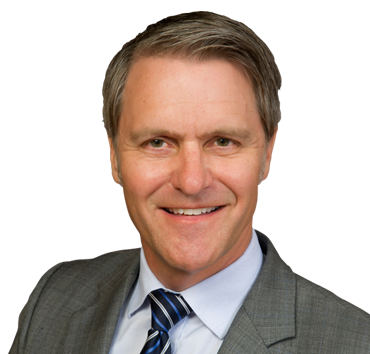 Two weeks ago, the Manitoba government delivered a budget that provides tax relief to Manitoba families and makes progress on reducing the deficit while making good investments in health care, education, and infrastructure.  
Manitoba families deserve a break and Budget 2018 responds with a historic increase to the basic personal amount (BPA), the amount of income someone earns before the government starts to tax them. The BPA will increase by $1,010 in 2019 and a further $1,010 the following year, resulting in an increase of $2,020 by the year 2020. As a result, every Manitoba income earner will save an additional $238 each year when fully implemented. 
Some observers have criticized this measure as insignificant or characterized it as a "tax cut for the wealthy." Such assertions are wrong and simply ignore the facts. 
The basic personal amount can be viewed as a tax credit to everyone who pays income tax. By raising it by $2,020, the measure is making more of your hard-earned income tax-free. 
It's the most significant single tax reduction in Manitoba's history.

In a progressive tax system like ours, it is clear that this measure helps people – especially those who earn less. Raising the personal amount completely removes more than 30,000 Manitobans from the tax rolls whose total earnings will be lower than the taxable threshold. For everyone else, it increases disposable (after-tax) income.
Economic research shows that increasing disposable income benefits low-income earners more than it does higher-income earners. This is because low-income earners have to spend a higher proportion of their after-tax income on household necessities compared to medium or high-income earners. Recently it was reported that over half of Manitoba households have less than $200 in disposable income at the end of the month after all the bills are paid. Simply said, raising the basic personal amount makes a difference for every household, but gives more money back to those who need it most.
Under the NDP, Manitoba was known as a high-tax jurisdiction with one of the lowest basic personal exemptions and highest sales tax rates in Western Canada.  
We all understand that costs are going up due to rising interest rates and hydro rate increases as a result of NDP mismanagement, to name a few. Our government is addressing these challenges by reducing the tax burden on Manitobans and reducing the deficit to stabilize our fiscal position, even in these tough financial conditions.
By leaving hundreds of more dollars in each wage earner's pocket, we are helping Manitoba households. Seniors on a fixed income. Single parents. Students. 
Manitoba families deserve a break. Your Manitoba government is working hard to increase household affordability, including relief for those who need it most.
Cameron Friesen, Minister of Finance for the Province of Manitoba